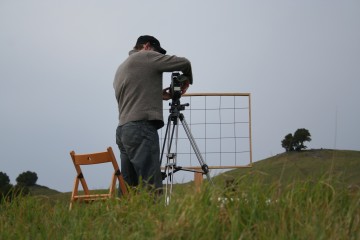 About
chris (at) signaltoground.com
Download CV
Bio
Chris Kennedy (b. 1977 Easton, Maryland, raised Cambridge, Maryland) is an independent filmmaker, film programmer and writer based in Toronto. He is the Executive Director of the Liaison of Independent Filmmakers of Toronto. He programmed for the Images Festival from 2003-06, Pleasure Dome from 2000-06 and for TIFF Cinematheque's The Free Screen/Wavelengths from 2012-2019. He co-founded and co-programmed Early Monthly Segments from 2009 to 2018. His short experimental films have screened at over one hundred film festivals worldwide and have been featured in solo shows at the Canadian Film Institute, Los Angeles Film Forum, Nam June Paik Art Center, the La Plata Semana del Film Experimental and the Pacific Film Archive. His film "Watching the Detectives" won the Ken Burns Award for the Best of the Festival at the Ann Arbor Film Festival in 2018. He has presented the work of others in Belgium, Egypt, Germany, the US and Canada. He holds an MFA from the San Francisco Art Institute, where he was co-founder and host of a weekly film salon. His work as an artist and programmer operates in dialogue with the history of film as art, exploring the medium's materiality in a contemporary context.
"Often combining a careful concern with the apparatus and a high degree of formal rigour with thoughtful attention to social reality and history, Kennedy's films examine the interpenetration of a kind of phenomenology – how the things of the world appear to consciousness – with the material possibilities of film (multiple exposures, hand processing, found footage, multi-frame presentations)." – Scott Birdwise, Canadian Film Institute
"Chris Kennedy is an undervalued filmmaker in the experimental world, in part because, unlike so many others who stake out a particular plot of ground and till it for all it's worth, he is a bit of a conceptual vagabond. A lot of his films are quite different from one another in their surface effects, but at their core they share certain basic questions, in particular the relationship between organized vision and the chaos of the sensory world. That is, how do schemas and patterns determine what we are able to see?" – Michael Sicinski
Solo Screenings
"The Measure End: Selected Films of Chris Kennedy", Media City Film Festival Chrysalis Fellowship Showcase, Windsor ON, February 16, 2020
"Season 5, Event 2: Chris Kennedy", Rubicon Cinema, Akron Ohio, October 19, 2019
"Formas de ver", S8 Mostra de Cinema Periférico, May 25-June 3, 2018
"The World Viewed: The Films of Chris Kennedy", curated by Benjamin Taylor, Visions Montreal, August 16, 2017
"Towards a Vanishing Point: Works by Chris Kennedy", curated by Colectivo Toronto, PIX Film Gallery, October 15, 2016
"Towards a Vanishing Point: Works by Chris Kennedy", curated by Kate Ewald, The Crown, Baltimore, MD, July 29, 2014
"Meadow of View", curated by Sally Lawton, Nightingale Cinema, Chicago, November 13, 2013
La Semana II del Film Experimental, La Plata, Argentina, November 2012
Visiting Artist Screening, University of Virginia, March 23, 2011
Visiting Artist Screening Series, Binghamton University, October 26, 2010
"A Mapping of Memory", curated by Minsu Yang, Nam June Paik Art Center, Gyeongi-do, South Korea, September 1, 2010
"Chris Kennedy – Eight Films" Los Angeles Filmforum, July 18, 2010
"Eight Films by Chris Kennedy", CineCycle, Toronto ON, February 24, 2010
"The World Viewed: The Films of Chris Kennedy", curated by Scott Birdwise, Canadian Film Insititute, Ottawa, ON, February 4, 2010
"Look Through the Window: The Films of Chris Kennedy," curated by Kathy Geritz, Pacific Film Archive, Berkeley Art Museum, September 22, 2009
Two Person Screenings
Visiting Artist Screening with Tomonari Nishikawa, Emerson College, October 18, 2011
Interviews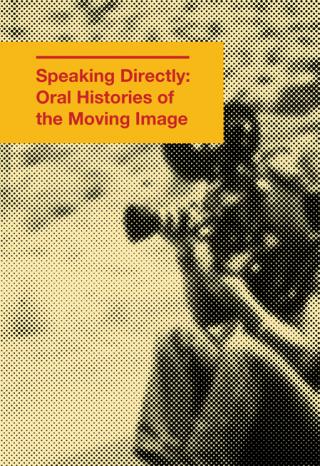 "Chris Kennedy and Tomonari Nishikawa." Cinematograph vol. 7: Speaking Directly: Oral Histories of the Moving Image. Edited by Federico Windhausen. San Francisco Cinematheque, 2014. pgs. 130-158.
"Phantom Windows: an interview with Chris Kennedy." by Mike Hoolboom. July 2017. Available online.